Doon presents their Brain Computer Interface project at tenth International Science Conference
Posted on : November 4, 2014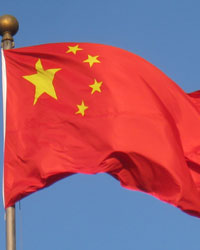 The tenth International Science Conference was held at Tianjin Nankai High School China from October 13th -October 17th 2014. It is an international science exchange activity for high school students, which was initiated by Hwa Chong Institution in Singapore, St Paul's co- educational College, Hong Kong China, Stella Matituna Girls High School, Taiwan China, The Hutchins School, Australia and Tianjin Nankai High School in 2005. The schools take turns to host the conference annually. In 2011,the Marco Foscarini School in Italy became a member school and hosted the 7th International Student Science Conference. The conference aims at providing high school students with an opportunity to exchange scientific research experiences and develop friendship.
The theme of this year's conference was 'Science-Creativity-Life'.
The following schools attended the conference included fellow HMC and all boys school Tonbridge School, UK and exchange partner Hutchens School, Australia who hosted the conference last year.
548 Educational Centre of Moscow, Russia
Colegio Carol Baur, Mexico
Hwa Chong Institution, Singapore
Laporte High School, USA
Marco Foscarini, Italy
PLC College, Sydney, Australia
Shizuka Gakeun High School, Japan
Stella Matutina Girls High School , Taiwan
St Paula Co educational College, Hong KONG
Taipei Fuhsing Private School, China
The Doon School, India
The Hutchins School, Tasmania, Australia
Tianjin Nankai High School, China
Tonbridge School, UK
Wasagymnasium, Austria.
The following topics were presented:
Are the currents and tides linked in the D'Entrecasteaux Channel, Tasmania?
Removal of heavy metal ions from water
Producing an Organic Solar Cell using chlorophyll
The exploration of the influence factor of Particulate 2.5 in the Tianjin High School campus
Applications of Infrared scanning
Dye Sensitized Solar Cell
The ghost heart "Stem Cell and Heart Regeneration"
7 Worlds
Relationship between TC (Tropical Cyclone) and ENSO (El Nino Southern Oscillation)
Smart Cities- A case study of our new school building Marco Foscarini, Italy
How cooking oil fumes influence fruit fly's reproductive capacity & life span an protections offered by different anti oxygen
A study of the Fall of a Bullet
Investigating the effect of halophilic bacteria on the growth of salt stressed Barley
(Hordeum vulgare L.)
Brain Computer Interfacing
Does the concentration of Xenical affect the inhibition of Lipase?
The Smart Tree Project
New information and green technologies at 'Tsaritsyno' and prospects of their implementation in the life of school and societies of 548 Educational Centre Moscow, Russia
Is grey the new green?
Crazy Coin- Lenz's law demonstrator
Wi-Fi Killer
New technologies in paint
Homemade Ecological Tiles.
A group of six boys Rohan Hundra, Tejejit Pabari, Ragahav Kumar, Utkarsh Agarwal, Jagajit Singh and Prabh Sharan Singh Mamik attended the conference. A full programme saw the boys present the Brain Computer Interface.
The boys presented the Brain Computer Interface project which was widely appreciated by one and all. The congregation found it difficult to believe that 14 year olds could excel at making the mind boggling project on artificial telekinesis. They set up a direct communication pathway between the brain and the external device. The project when modified suitably can have indefinite applications from smart home controls, prosthetics controls, robot controls and even creating dream celebrities who could record their vivid dreams and convert them to movies and earn their livelihood by selling them. Our boys were asked probing and inquisitive queries which were answered confidently and comprehensively. The next conference will be held in Taiwan in 2015.