The vision statement of the school states that 'the school must assist students in deciding their future course of careers.' At Doon, guidance and counselling services are given utmost priority.  
The School's careers programme is based on the principles of self development, career exploration and career management.

What we offer:
An effective Careers guidance for students to support choices and to enable them to make informed decisions relating to their future.
Organise an Aptitude- Interest- Personality test for A form with a detailed report and follow-up individual counselling.
Academic advising for students.
Student Handbooks:
 Study Smart- A guide to effective learning
 Studying Overseas- Admission procedures for foreign universities
 U- Special- Admission procedures for colleges in India
Specific information and guidance to students and parents relating to subject choices, Higher Education choices, and to advise and expose them to possible career paths.
Training and practice as appropriate in the form of supervised CV writing, SOP and Personal Essay writing, Interview Training, Indian and International applications for college admissions (UCAS ,Common Application, OCAS etc. ).
Support and administer University applications for present and past students in the country and abroad. This includes making transcripts, recommendations letters, predicted grades and the school profile.
Correspond and follow-up with universities about our student applications.
Developing and building relationships with university admission officers.
Organise visits by university representatives.
Up-to-date resources in the Department. A library where students can research careers and university courses.
Latest information about developments at government and university level to ensure that our students are well served in their progression from school to university and that they are kept informed of material changes and trends.
Advice and assistance to students on all Careers and Higher Education related matters by organising workshops, seminars, career talks and visits to career fairs.
Information and guidance relating to scholarships and bursaries available at universities.
Facilitate IELTS and SAT English and Maths classes.
A comprehensive process for internships and to advise and follow up placements as appropriate. We are presently working towards creating internship opportunities for the students.
Latest News: 
Praise in the Press: Stunning Ivy League Offers 2015
http://firstreport.in/doon-school-boy-receives-record-ivy-league-and-us-college-offers-2015/
http://news.chennaipatrika.com/post/2015/04/09/Doon-School-Boy-Receives-Record-Ivy-League-and-US-College-Offers-2015.aspx
http://cityairnews.com/content/doon-school-boy-receives-record-ivy-league-and-us-college-offers-2015
http://www.thehindu.com/todays-paper/tp-in-school/one-boy-7-ivy-league-colleges/article7071213.ece
http://bnnwebtv.com/admin/info.php?recid=5055
http://newznew.com/doon-school-boy-receives-record-ivy-league-and-us-college-offers-2015/
http://www.globalnewzservice.com/?p=13178
http://www.dailypioneer.com/state-editions/dehradun/doon-school-boy-receives-record-ivy-league-and-us-college-offers.html
http://www.webnewswire.com/node/3642672
http://newssuperfast.com/2015/04/09/doon-school-boy-receives-record-ivy-league-and-us-college-offers-2015/
http://www.indiaeducationdiary.in/Uttarakhand/Shownews.asp?newsid=34283
http://www.pocketnewsalert.com/2015/04/Doon-School-Boy-Receives-Record-Ivy-League-and-US-College-Offers-2015.html
http://www.indiannewsandtimes.com/2015/04/10/doon-school-boy-receives-record-ivy-league-us-college-offers-2015/
http://www.newspatrolling.com/doon-school-boy-receives-record-ivy-league-and-us-college-offers-2015/
http://thecapitalpost.in/?p=11211
http://www.educationnewsindia.com/2015/04/doon-school-boy-receives-record-ivy.html 
Doon School boy receives record Ivy League and US college offers 2015
Doon School Class XII (SC) boy Pulkit Agarwal has made history there with a dazzling array of seven Ivy League placement offers, as well as from eight other US colleges and universities, including Stanford, the University of Chicago, Georgetown, Duke, Wesleyan and Northwestern. On 31st March, Harvard, Princeton, Columbia, UPenn, Brown, Cornell and Dartmouth all offered Pulkit placements when they announced their 2015 Regular Decision results. This year worldwide applications to US colleges and universities rose dramatically yet again, so Pulkit had to beat off stiff competition for the limited number of places available to international students. A number of the fifteen colleges have also offered him generous scholarships for his four years of study in the United States.
Pulkit, who comes from a medical professional family, aims to major in Economics and Political Science.  Dr Peter McLaughlin, Headmaster of The Doon School, said: "We are delighted for Pulkit that he has pulled off this astonishing feat given the hyper-competitiveness of the admissions process to the elite universities of the world.  The fact that so many top-ranked colleges have identified his tremendous potential, as we did when we admitted him to Doon, is a tribute to Pulkit's focus and determination to use his talents to the full.  A thorough gentleman, he was always a pleasure for our teachers and our specialist careers department to work with. As well as his academic commitment, Pulkit played an active part in the wider life of the school; he represented Doon in world debating competitions, in international and all-India Model United Nations conferences, was a School Prefect with many leadership responsibilities and had a great passion for playing cricket for his boarding house."
Pulkit now faces the unenviable task of having to choose one from amongst this constellation of stellar universities by 1st May, but the school careers department is guiding him in making this difficult call.
School Captain for 2015
Sahir Chaudhary from Jaipur House has been voted in as School Captain for the 2015 academic year and as overwhelming support from the boys at school. Sahir is currently studying the IB and is very keen on drama. He will be applying to Cornell and other colleges and universities in the USA and hopes to study Architecture. If successful, Sahir will be following many Dosco's who have, in recent years, been given places at Cornell. Congratulations to him and to the other successful prefects.
Another superb round of university offers for 2015
The school is delighted to report another healthy round of university and college offers again this year. Whilst the process is far from complete, the boys have begun receiving their offers which have come from across the globe.
In Canada, offers have been received from Carleton University, York University, UBC and the University of Toronto.  Trinity College, Dublin has also offered places as have Hong Kong University of Science and Technology. The numbers applying to the UK are strong again this year and include offers from Loughborough, Bristol, Southampton, Exeter, Edinburgh and St Andrews, Warwick, Durham, Goldsmith , Queen Mary, Royal Holloway and King's College London. Offers in from the USA include: Grinnell, Carleton, Indiana University and Georgia Institute of Technology. 
Breadth of subject choice continues for Doscos in 2015
Boys are continuing to choose a huge range of courses across the globe. Such diverse interests range from History and Law to Economics, Engineering and Journalism, Computer Science and International Relations as well as Business Management. Headmaster, Dr Peter McLaughlin said 'this increasing diversity reflects the deepening and broadening of the curriculum in and out of the classroom at Doon and the intellectual and creative opportunities now  available to them. They are also hearing from the large numbers of older boys who are already at university about the exciting learning environment that awaits them. Such diversity of course options will enhance the diversity of intellectual interest and professional decisions of the school's global alumni.' 
Doon is now a TOFEL Centre in October 2014
The Doon School became a TOFEL centre in October 2014. The school will now be able to offer the TOFEL test to all boys who require it as well as to pupils in schools across the region. The TOEFL® test is the most widely respected English-language test in the world, recognized by more than 9,000 colleges, universities and agencies in more than 130 countries, including Australia, Canada, the U.K. and the United States. 
Doon hosts its own Careers Fair, 28th October 2014
 For the first time, the school hosted its own fair this year. For many years, the school has hosted fairs that were country based only such as those universities and colleges from Canada, the UK and the USA. The school's Careers Information, Education and Guidance Department host a wide and large number of first class colleges and universities each week throughout most of the academic year. This year the school also attracted universities from India such as Flame University known for its Liberal Arts and Sciences reputation as well as Shiv Nadar University and Ashoka University. Ireland was represented by Trinity College, Dublin and the Australian Trade Minister spoke of study and employment in Australia. From the UK, globally ranked universities and largely Russell Group members such as Warwick, Birmingham, Exeter, Newcastle, Cardiff, King's College London, Queen Mary's College, London, Southampton and St Andrew's were fully represented. From the USA, first class liberal arts colleges in attendance included Franklin and Marshall and business specialist University of Michigan. Canada showcased the University of British Columbia a popular choice for Dosco's looking to apply to Canada each year. The Fair also featured institutions offering hospitality and universities from Germany and Spain provided boys, staff, parents and invited schools from the region with a wonderful chance to see and hear about different courses, employment options and scholarship provision. A series of presentations on a wide range of topics were also available to all those in the audience.
Please click here to view the poster for the Careers Fair.  
Praise in the Press for Winter at Doon with King's College London
The press likes what it sees of the programme of Winter at Doon with King's College London.
Links:
http://www.thisweekbangalore.com/applications-open-for-the-first-winter-at-doon-with-kings-college-london-course/
http://www.careerindia.com/news/winter-at-doon-with-kings-college-london-course-applications-invited-012156.html
http://www.thehindu.com/features/education/college-and-university/whats-new/article6429655.ece?ref=sliderNews
http://indiatoday.intoday.in/story/bang-for-your-buck/1/394136.html 
Invest in your future: Doon Launches Careers and Universities Fair 2014
The school is delighted to announce its first large scale careers and university fair. For many years, it has hosted the CIS Canadian fairs as well as other similar events for the UK and USA.  Each year and through the year, The Doon School is fortunate to host a huge array of first class universities from across India and globally. Boys are able to hear from admissions tutors exactly what a successful application needs to look like. This year the Careers Information, Education and Guidance Department has designed an event which features a cross section of some excellent university and college institutions, combined with some first class presentations on a range of topics such as scholarships and visas to the value of doing the research in to the course and the institution from country to country. The fair is also open to invited schools from the region as part of the school's aim to support the wider community and to parents of boys at school. 
Boys get offers from QS Annual World Rankings 2014-2015
The most recent rankings that were published on 16th September 2014 showed a large number of boys with offers from those universities and colleges that were featured in the list. In the top five, boys have received offers in 2013 from Imperial College, London which has been ranked second equal and University College (which will be merging with the Institute of Education in London) ranked joint equal fifth. In the top ten boys have also received offers from Princeton and Yale.
The 2014-2015 edition of the Careers Department's annual guide is now published.
Aptly named It's all about doing the work, is for current boys, parents and staff. The largest edition yet published, features feedback from parents, boys and information about postgraduate study world wide too. 
Dosco wins the International Leader of Tomorrow Award from University of British Columbia, the second awardee in three years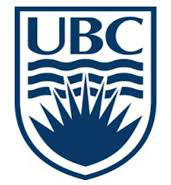 Congratulations to Udbhav Agarwal who was offered the ILOT award by UBC. He follows Miland Pandit from Jaipur House who was also offered the award.  
Record number of Ivy League Offers with some multiple Offers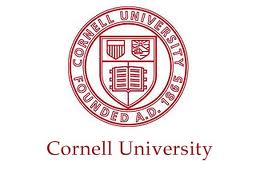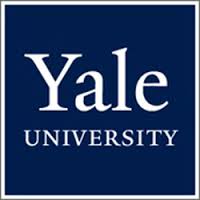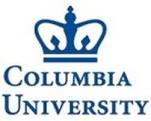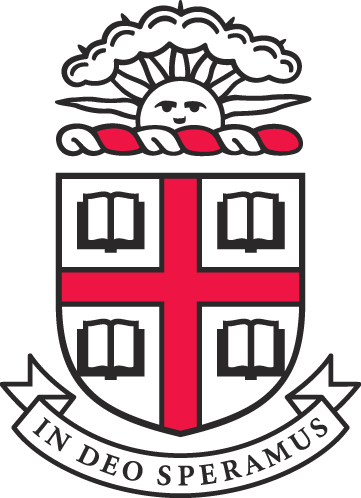 The Class of 2014 achieved 15 lvy league offers. This first class collection of offers included: Cornell, Yale, Princeton, University of Pennsylvania, Brown and Columbia.
Multiple Offers from the top 10 and top 20 QS World Rankings 2014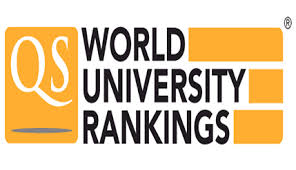 Boys have received multiple offers from universities ranked in the top 10 and top 20 by the QS World Rankings 2014. These include: Imperial College London and University College, London, King's College, London and University of Edinburgh from the UK and Yale University, University of Princeton and University of Chicago.  
Dosco's win places on the Khemka Leaders' Forum 2014 and dominate the membership list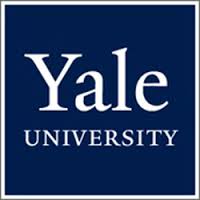 Doscos who have just completed their IB examinations have been awarded membership of the Khemka Leaders' Forum for 2014. All offers were made to boys who have just completed their IB course.
Three of the five are Ivy League holders, with offers from Columbia, Princeton and Yale -NUS and the others have first class offers from top Liberal Arts Colleges, including Duke (multiple offers) Middlebury, Oberlin and Tufts. HKU regularly ranked No 1 in Asia also features in the offers list.
Two boys have also been offered financial assistance, with their courses.  
Hyderabad House wins three of the five places.
The Doon School won five of the twenty-eight places this year and was the only all boys boarding school. The school was one of two boarding schools and stood out against the co-educational day competition. Competition came from top schools in Delhi, Chennai and Dubai.  
'We received an over whelming number of applications for the Khemka International Scholarships and Grants. After a very rigorous assessment process, we have finally chosen members to join the Khemka Leaders' Forum for the year 2014. We divided the scholarship money amongst 15 students and also admitted select students to the Khemka Leaders' Forum. The final evaluation included a group discussion, individual presentation and a personal in-depth interview.
The group discussion and individual presentation gave us an opportunity to see the creative side of the candidate, as well as articulation and communication skills. It gave us an insight into the interests of the candidate as well.
The personal interviews were for almost 30 minutes with each candidate. They were questioned on their essays, what goals they have set for themselves and most importantly, one looked for signs of an inner calling to serve others.'
Gowri Ishwaran CEO, The Global Education & Leadership Foundation
Congratulations to:
 Agni Raj Singh from Hyderabad House
 Arnav Joshi from Hyderabad House
 Devesh Sharma from Hyderabad House
 Madhav Dutt from Kashmir House
 Kunal Kanodia from Kashmir House
The Doon School collaborates with USIEF to support Careers Counsellors in schools

The Doon School was delighted to host and partner with USIEF (The United States-India Educational Foundation) the international foundation, dedicated to higher education in India and the United States for a new event, for both parties.  The very recently hosted seminar at The Doon School, was aimed at supporting careers counsellors in schools. Such aspects of seminar included the importance of knowing the pupils well enough to advice them best upon the 'right fit' for them as individuals and to support their parents in the process. Another critical presentation was the one that busted some myths about undergraduate education in the US and the standardized approach taken by many schools and advisers of 'one size fits all'. It does not, any more than 'it is easy to advise highly academic candidates'. The skilled, unbiased approach and knowledge required by good careers counsellors in schools in India, is essential to the successful application to any top university in the USA or world-wide.
Presenting at the seminar on topics ranging from writing recommendation letters, creating a school profile and financial aid, were Mrs. Namrata Pandey Head of The Doon School School's  Careers Information, Education and Guidance Department and Mrs. Anubhooti Arora, Education Advisor at USIEF. The seminar was attended by counsellors from schools in Dehradun, Mussoorie and Patiala as well as the wider regions. As demand for international undergraduate degrees grows from pupils and their parents, this seminar whilst being a new approach to careers education has come, not a moment too soon.  
The USEIF are now looking to develop this model with The Doon School across other parts of India to include Chennai, Bangalore and Hyderabad as well as Gujarat and Mumbai. 
Renuka Raja Rao, Country coordinator for USIEF said, 'We are delighted to collaborate with The Doon School for organizing the 'Senior School Careers Counsellors' Seminar' in Dehradun. The seminar was aimed at informing and educating school counsellors from Dehradun and the wider region, about the U.S. University Application process and helping students apply successfully to their choice of universities.
Both Education USA and The Doon School believe that Indian students need to do their own homework and that students do not benefit from the services of commission based agents. This seminar will help schools counsellors gain confidence in advising and guiding pupils applying to U.S universities and colleges.
Launch of THREE more publications from The Careers Information, Education and Guidance Department
 The department is delighted to announce the publication of three detailed brochures featuring information and advice for boys, parents and staff concerning MOOCS, Summer Schools and Scholarships.
Best ever ED/EA offers from the US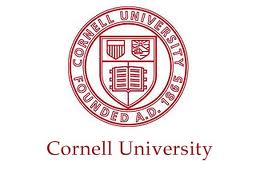 The school is delighted to announce that it has had another set of superb ED/EA offers made to the boys for applications to study in the US at undergraduate level.
Some of the any offers made include multiple offers from Columbia, Cornell, University of Illinois- Urbana Champagne as well as Princeton, UPenn, Duke with a 90% financial aid offer as well as Stern School of Business, Babson, Purdue, Claremont McKenna and Harvey Mudd.
Competition for places from international students is extremely fierce as boys face a fight for this place from pupils in the US, who apply outside the state, as well as Canada, the UK, China as well as India. The school looks forward to receiving further good news later in March for the regular offers are made. 
New! King's College London, launches King's At Doon Programme
The school is delighted to announce that it will be offering a winter pre- university, academically rigorous programme to boys from The Doon School and pupils throughout India and neighbouring regions in December 2014. More details of the course content and how to apply will be available shortly. 
Please click here to view the King's College London Press Release. 
Doon becomes an ACT Centre
The ACT is a curriculum-based test testing students in English, Mathematics, Reading and Science Reasoning. Since the ACT has a Science Reasoning section and its Math section measures at a higher level (trigonometry) than the SAT Reasoning Test (geometry), students strong in these fields may benefit by taking the ACT. Additionally, some students applying to the most competitive universities will prefer the option to complete their admissions test requirement in one testing date (ACT with Writing), rather than two (SAT Reasoning Test on one testing date, SAT Subject Tests on a second date).
For more information please view, http://www.fulbright.org.uk/study-in-the-usa/undergraduate-study/admissions-tests/act
School hits record SAT scores 2013
Congratulations to the Class of 2014 who have produced record SAT results this term.
Mrs Namrata Pandey, Head of the Careers Information, Education and Guidance Department said:  'I am really delighted with the scores this term from SC boys and also from S form boys taking the tests for the first time. The school has frequently achieved 800's in Mathematics but this year has punched through the 800 for Critical Reading too. In the US, 1500 is the bench mark score for what is known as 'readiness for university'. The boys at The Doon School are now well in excess of that score even at the first attempt in S form. However, the department monitors the SAT preparation closely and no boy can afford to slack off. They have all been warned!'
Launch of the Careers Guide 2013-14
The latest edition of this guide is available from the beginning of October 2013. Copies go to all boys, staff members and parents. How to Future Proof Your Career is a comprehensive reference guide to subject choice, financial planning as well very detailed chapters on each of the countries boys apply to.
School profile for university and college entrance 2013-2014
The school profile created for universities and colleges world-wide is now available and is being dispatched or uploaded as required from the end of September 2013. 
A complete copy is available to all universities who receive applications from The Doon School by soft copy and by post. It is revised and updated annually, in accordance with feedback from the universities concerned.
The Careers Department's ongoing visits to Indian Colleges
As part of the department's ongoing commitment to providing informative and up to date guidance to boys, parent and staff, Mrs Pandey Head of Department of the Careers Information, Education and Guidance Department has visited more universities and colleges in India. These have included NID which is the National Institute of Design, the top institute for design in India. National institute of design which offers  four year courses on  Animation Film Design, Ceramic and Glass Design, Exhibitions design, Film and Video Communication, Furniture and Interior Design, Graphic Design, Product design, Textile design. National Institute of Design is internationally acclaimed as one of the finest educational and research institutions for Industrial, Communication, Textile and IT Integrated (Experiential) Design and is a matter of great pride for students to pass the entrance examination. They offer summer schools for the creatively inclined students.  
Mrs Pandey also visited CEPT University, which takes its name from the 'Centre for Environmental Planning and Technology' (CEPT). The University Grants Commission recognized CEPT University under section 2(f) of the UGC Act, 1956 in 2007. The Department of Scientific and Industrial Research (DSIR) of the Government of India recognizes the University as a Scientific and Industrial Research Organization (SIRO). 
It offers bachelor courses in Architecture, Construction Technology, Interior design, and Planning.  IB predicted scores are not considered for admission. They offer studio courses, workshop courses and lecture courses so that students have hands on experience of what they learn. The faculty student ratio in the studio courses is 1:10. A summer school is also available.
 DAAD, the German academic exchange service which counsels students about education in Germany, was also visited on this trip. Germany is traditionally known as a country where education is 'free'. Academic institutions in Germany can be divided into Universities (including Universities of Technology, abbr. TU) and Universities of Applied Sciences (Fachhochschulen, abbr. FH) TU's are research-oriented and offer a wide variety of subjects and can award doctorate degrees.  FH's on the other hand, are work-oriented and offer courses mainly in engineering, business administration, social sciences and design. These have strong links to the industry and offer possibilities like joint supervision of the professor and a company for a master thesis. Fachhochschulen do not award doctorate degrees, however as a master degree holder from a Fachhochschule, one is in principle eligible to apply for a doctoral position at a University.
The programmes offered only in English are called International Degree Programmes. (IDP) and are available at fees ranging from 0 to 10,000 euros. A database is available on the DAAD website.
Doscos sweep the board in offers from QT's top 10 and top 100 universities
The QT rankings released early in September 2013, recorded a huge number of universities which frequently offer boys places year on year. From the top 10 universities listed, boys achieved offers from 9 of them. Those universities and colleges include Princeton, Imperial College London, Harvard and Stanford.   
Doscos sweep the board in offers from the UK's most difficult to get in to universities
 The recent research from the UK shows a list of 12 most difficult to get in to universities on a UCAS point per student basis this year. Almost all were from the sought after Russell Group. The school fielded a dazzling number of multiple offers from these universities this year. These include Bristol, Bath, Durham, Warwick and St Andrews. 
Top US colleges visit Doon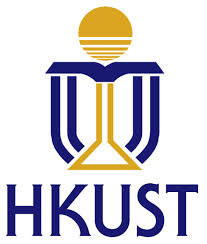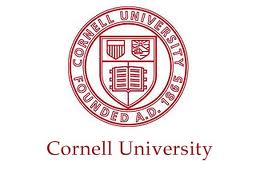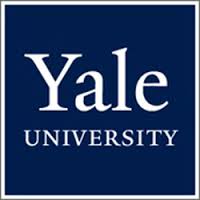 The school continues to host visits from universities around the world. In the Autumn term these will include the: University of St Andrew's, Tufts, Stanford, Dartmouth on their first trip to India) Yale, UPENN, Cornell, Chicago and Hong Kong University of Science and Technology and Yale-NUS.
Boys regularly acquire offers and scholarships from these universities and colleges. 
Doon hosts the CIS Canadian Fair
One again the school was chosen to host the CIS Canadian Fair again this year. At the end of August, the first class Canadian universities who came to school visited included McGill and Queens University. Canada has always been a popular choice for boys at school and many acquire offers and scholarships year after year.
Vice Principal of St Andrews joins The Careers Information, Education and Guidance Department
The school is delighted to announce that the Vice Principal of St Andrews University, Mr Stephen Magee has joined the department to work with boys applying to the US and UK.
Mr Magee whose academic background is in linguistics, has extensive knowledge of both the US and the UK Higher Education scene. Until the end of July 2013, Mr Magee was the Vice Principal of St Andrews and his knowledge of both India and China enables him to bring a unique blend of academic and international experience in working with the boys, parents, department and staff at The Doon School.  Mr Magee has already begun work at the school this term and will be returning twice in October to prepare boys applying to the US for ED and RD as well as supporting those boys applying to the UK.
Boys visit the IAS
On 11th August a group of SC boys from Tata House  visited the Lal Bahadur Sahastri National Academic of Administration, Mussorie. The Academy is situated on the hills of Mussoorie, on the way to hanging garden and is the only premier institution dedicated to training Officers of the country's higher civil services. It was established in 1959 in Mussoorie as the National Academy of Administration by merging the IAS Training School, Delhi and IAS Staff College, Shimla.
 The boys were first taken to the main auditorium of the academy known as "Sampoornanand Sabha Grah' where all important presentations by visiting speakers. The escort told us the daily schedule of the trainees. A trainee's day starts with morning PT then breakfast after which classes begin. In the afternoon, after lunch the trainees have rest time then in the evening they went for games after which self study begins. The schedule appeared almost same as that of school!
The boys got the chance to meet with two IAS trainees. During that meeting a wide range of topics were discussed such as how to prepare for the IAS exam, the duration of the training session of an IAS officer, the projects and challenges faced during the training period.  It was an enriching experience for our boys and some of the boys are now thinking about the IAS as their career. 
Stunning University Offers in India for 2013
2013 has seen some superb offers from Indian universities and colleges.
 These include:
IITs, AIIMS, BITS Pilani, IIM Indore, Delhi Colleges such as St Stephen's and SRCC, Hindu, KMC, Sri Venkateshwara, Hansraj, KMC and CBS.Also included are: St Xavier's Mumbai, HR College, NMIMS, Jai Hind, St Xavier's Kolkatta, NID, Srishti School of Design, NIFT, Christ College Bangalore and many more.
Medicine, dentistry and law have surged in popularity this year. Medicine and Dentistry courses feature at institutions such as Army Dental College, Secunderabad, Colleges in Karnataka through COMED-K, Kasturba Medical College, Kings George College, Lucknow, Mahatma Gandhi Institute of Medical Sciences and Manipal University. Law offers include: NLSIU Bangalore, NALSAR Hyderabad, NUJS Kolkatta National Law University Raipur, National Law Institute University Bhopal, National Law University, Jodhpur, and National University of Study and Research in Law, Ranchi. 
The school congratulates all the boys, staff and parents on these excellent offers and wishes, the outgoing class of 2013 the very best of luck.
Doscos visit HKU and HKUST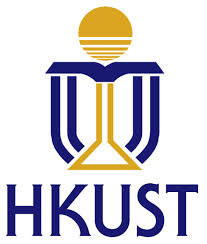 S and Sc form visited Hong Kong in June 2013 as part of a joint initiative between the Accounts, Commerce and Economics Department and the Careers Information, Education and Guidance Department.
The purpose of the trip was to give boys firsthand opportunity to experience life at Hong Kong Universities and the working of financial institutions and Commercial Centre's. The trip included a campus tour of Hong Kong University of Science and Technology (HKUST) and Hong Kong University (HKU). During the campus visits, the boys got an opportunity to attend lectures and meet the admissions offices of both universities. The boys also visited HSBC Bank and attended a talk on future growth in banking and other sectors. The trip also included meeting with a number of old boys who are part of the Hong Kong Chapter as well as visits to popular locations in Hong Kong. 
Record IB results at Doon in 2013, with huge leap per point score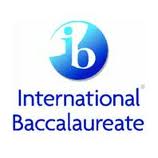 The school is delighted to announce that its average point score of well over 36 points per pupil average is almost a two point leap on last year's. The school's IB scores have seen steady improvement in the five years it has been implemented. Headmaster Dr Peter McLaughlin said 'I am very delighted with these results as there are few schools, especially boys' boarding schools that have been able to show this average point score leap. With some re marks due, there is a very high possibility of the score being 37 points. The school achieved 100% pass at the diploma level. Many schools in India choose to submit candidates for the certificate course instead. Almost 65% of the boys achieved a 35 points average or better. The world average based upon the current 2012 data is 29.5-29.8 points and South East Asia achieving just over 30 points per student.' Dr McLaughlin also spoke of the superb university offers that the boys have received in the UK, US, Canada and Hong Kong. 'The Russell Group dominates the UK offers with the Ivy Leagues and top class Liberal Arts and Sciences strongly prevalent in the US. Huge congratulations to all the boys involved and to the staff and to the parents who have supported their sons and the school's efforts to enable the boys to maximize their academic potential.' 
100% success at IIT
The school is celebrating 100% success for boys applying to IIT from Class 12.
Many congratulations to Parth Gupta and Dhairik Fuletra from Tata House have both been offered IIT places this year.
Parth was the joint top scorer in the school at ISC in 2013 with Dhairik gaining the number three slot.
Both boys have also been offered places at the University of Hong Kong and also at BITS Pilani.
45 IB points at Doon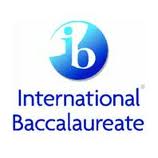 The school is delighted to announce that Ujjwal Dahuja, from Hyderabad House on his perfect point score. In 2012, only 964 IB students world-wide achieved the perfect score. 
Ujjwal has received multiple scholarship offers and university offers including Imperial College London, Cornell and Princeton in the US.
He will be shortly taking up his place to major in Mathematics at Princeton on a huge scholarship and the school cannot be more pleased for him.
 First class university offers for 2013
Despite universities world-wide especially from the US reporting increasing competition, 2013 has seen another excellent year for university and college offers, particularly in the UK, Hong Kong and Canada. In the US, offers have included Princeton, Cornell, Brown, Williams, Georgetown, Boston University, Oberlin, Northwestern, Northeastern, Wesleyan and Tufts.
The majority of offers have come from colleges and universities ranked in the top 50 in the US according to current national rankings. Boys have continued to be successful in receiving offers from colleges and universities who have reported dramatically low acceptance this year in comparison with 2012.These have included Cornell with an application pool of 40,006 and an admittance rate of 15.2% down from 16.2% and Princeton accepting only 7.9% of its 26,489 applicants. The Headmaster Dr Peter McLaughlin says ' I am encouraged that the boys have continued to attract first class offers again this year. Future SC year groups are now under no illusion that they have plenty of competition for first class universities whether they are at home or abroad. This is a situation that the school has accurately forecast and boys, staff and parents are all fully informed about.'    
Record size scholarships offered to the class of 2013 by top universities world-wide 
The Class of 2013 has hit a School record with the size of individual scholarships this year. There have been multiple 120% scholarship offers from the US, Hong Kong and Singapore from Yale-NUS. In the most competitive year recorded in recent years that has also been reported from other schools in India as well as comparable schools in the UK and US, this is a considerable achievement. 
The School has also received multiple university offers this year from the US, UK and Hong Kong. There are two offers from Cornell, four offers from University of California, San Diego and four from University of California, Los Angeles and eight from Indiana University. In the UK, the offers have been the best in recent years with seven offers from top Russell Group university Durham, three offers from Bristol, Edinburgh, Kings College London, four from Exeter and seven from St Andrews. Nine offers have been received from HKU and six from HKUST.
Headmaster Dr McLaughlin said, 'I am very pleased for the boys concerned and their families. Our thanks as always go the committed staff who teach and care for the boys and have done throughout their school careers. In particular I would like to thank Mrs Pandey, the Head of Careers, Information and Guidance and her team who have provided the boys and their parents with bespoke guidance for applications to India and across the world. With each country having a different application process and in an ever more competitive environment and with ever changing requirements, this is no mean feat for any department and any school.'
Results are for Singapore and India will be available later this summer. The full Canadian list will also be available later this term.
Breadth of course options continues for Class of 2013 
Doscos are continuing to choose a wide variety of degrees courses at undergraduate level at home and abroad. While Economics and Engineering remain very popular, this year has seen the rise in popularity of International Relations, English, Physics, Mathematics, Music and History of Art. Boys are choosing new subjects such as Philosophy when studying at the increasing numbers of liberal arts colleges in the US.  
Doon joins the College Board
The Doon School is only one of eight schools in India and the only north Indian member to have joined the College Board organisation based in the US. The College Board focuses upon promoting professional development and research in to educational best practice with regard to careers guidance and advice. 
Doscos join the Brown, Columbia and Harvard Summer Programmes in 2013 
Congratulations to Rahul Srivastava and Devesh Sharma who were offered scholarships for the Brown University Summer Programme. The Global Education & Leadership Foundation supports this link.( add to the careers section and main site and add the tgelf logo and Brown logo) Devang Mehra,has also been awarded a place on the Harvard Secondary School Programme (SSP) and Palash Kanwar will be attending the Columbia Summer School Programme.
Scholarships for early university offers 2013
The School is delighted to announce some excellent early university offers from Canada, Hong Kong and the UK and the US.

Success has come from Cornell , Indiana University and the Kelly School of Business in the US and top Russell Group universities in the UK such as Imperial College, London, St Andrews, Edinburgh and Durham, Warwick and Bristol.
Other early offers have come from the University of Hong Kong and Hong University of Science and Technology.
Once again Doscos show their wide intellectual interest by choosing courses which include Economics, International Relations, Physics and Music.
Early indications from scholarship offers are also very encouraging.
 
Dosco wins Times of India Award, November 2012
Ujjwal Dahuja is one of only twenty pupils to be awarded a Times of India Scholarship. It is the first year the Times of India has established the scheme which aims at creating opportunities that are achieved by other top scholarship programmes such as Rhodes and the Fulbright Scholarship Programme. The Times of India assessment looked at a rigorous assessment of written tests, interviews and discussions.
There were forty-five thousand students in Class 12 from all over India who applied for these awards. Dehradun provided two of the twenty pupils. Ujjwal is in Hyderabad House and is applying to read Mathematics in the UK and US.
He already has offers from Imperial College, London as well as two other top Russell Group Universities Bath and Bristol.
 Superb early UK University offers for 2013
SC formers are celebrating early success for UK university offers. Top Russell Group offers include Imperial College, Bristol and Bath, boys to read Mathematics and Manchester and Bath for boys to read Economics. Other offers are from Birmingham, St Andrews, Lancaster and Sussex. International Relations is another popular course chosen by boys again this year.

CIS US Fair at Doon 9th October 2012
After the huge success of this event last year for both the universities and the students of the region, the CIS United States University tour is being held again this year. Twenty-nine universities, listed below attended the fair:
1.      Agnes Scott College
2.      Bryn Mawr College
3.      Clark University
4.      Colgate University
5.      Connecticut College
6.      George Washington University
7.      Grinnell College
8.      Hult International Business School
9.      Knox College
10.  Loyola Marymount University
11.  Massachusetts College of Pharmacy and Health Services
12.  Northeastern University
13.  Pennsylvania State University
14.  Reed College
15.  Southern Methodist University
16.  St. Olaf College
17.  Syracuse University
18.  Texas Christian University
19.  Trinity University
20.  University of California, Davis
21.  University of California, Los Angeles
22.  University of Denver
23.  University of Miami
24.  University of Missouri
25.  University of Richmond
26.  Vanderbilt University
27.  Vassar College
28.  Washington & Jefferson College
29. Winthrop University
In addition to the fair, the following workshops were conducted for the students by the university representatives.
1.  The College Search: Choosing the College that's Right for you.
2.  Planning for the US College Process.
3.  Mock Admissions Committee
Durham University Guest Lectures at Doon
Two professors from top Russell Group University Durham gave two fascinating seminars to boys and a TOK seminar to teachers on 5th and 6th September 2012. The professors were Dr Crowder talking about philosophy and foundationalism and Mr. Whitfield who joined Durham Business School in 2000 and is a Senior Teaching Fellow and Director of Undergraduate Studies. He currently teaches Behavioural Finance, Corporate Finance, Financial Engineering and Financial Markets.
His main research interests focus on derivative markets and behavioural finance. In particular investor psychology, options markets and financial crashes. Mr Whitfield seminar was "The 2007/8 financial crisis".
 Dosco chosen by Duke for Summer School in Chennai
Congratulations to Chaitanya Kediyal in C form, who was selected to attend the Duke summer school in Chennai. In 2010, Duke teamed up with the organisation which runs the Asset Test to identify to launch the Duke TIP Talent Search, an effort to identify academically talented students using an objective measure across a much broader range of schools. The Talent Search involves identifying top-performing students on the 7th standard ASSET test, and inviting them to take a 9/10th standard ASSET test. The top performing students on the above-level test are invited to attend the three week Summer Studies Programme. In 2011-2012, over 45,000 students from more than 800 schools took the 7th standard ASSET test. From this group, just over 3,000 qualified for the Talent Search, and 1,400 students enrolled. Of this group of 1,400 students who took the above-level ASSET test in November, 364 qualified for the Summer Studies Programme – less than 1% of the original testing pool. Chaitanya Kediyal was one of the 1%. This year Duke also made offers of college places to boys in SC. Chaitanya is in Tata House and comes from Hyderabad.
Doon Hosts Canadian Fair
The Doon School was chosen to host the CIS Fair again this year for the North of India. Fifteen top  Canadian universities, including McGill and UBC spoke to the boys and  pupils from four other schools in the region on 24th August 2012.  Parents from The Doon School were also invited.
Topics included advice on financial aid. Canada is a popular choice for superb higher education at The Doon School. Recent offers have been made to boys at The Doon School, who come from all over India, including Mumbai, Hyderabad and Kerala. In 2011, Dosco, Milind Pandit from Bangalore and Jaipur House won the 'International Leader of Tomorrow Award' at UBC. The trip was backed by the Canadian High Commissioner, Mr Stewart Beck and travels to cities including Kolkata, Delhi, Mumbai, Pune and Bangalore.
Click Here for Poster of the event. 
 Dosco wins Government University Scholarship for Natural Sciences 2012
Congratulations to Nipun Batra from Jaipur House, Derhadun and now Mauritius. Nipun sat his ISC examination and came in the top 1% of his class. He has enrolled in a Natural Sciences degree has been awarded an 80,000 rupee scholarship for five years by the Government of India. Nipun, whose ISC average was 97.33% has also been awarded a place at the highly sought after National University of Singapore
 Record IB results for 2012

The School celebrated record results and with only its fourth cohort. Congratulations go to Piroune Balachandran from Kashmir House and Switzerland who gained 43 points and is off to top liberal arts college, Williams in the USA.50% of the cohort achieved 35-39 points, making them extremely attractive to top universities in the UK, US , Canada and Hong Kong. University and college offers for IB candidates have been the best on record this year with offers from Harvard, UPenn, Dartmouth, Duke, Princeton, Stanford, Williams, UCLA, UCB, Michigan, Wesleyan in the USA. In the UK, offers came from LSE, UCL, Bristol, St Andrews, Edinburgh and other top Russell Group universities. Canadian offers for IB boys have included Waterloo, Toronto and Carleton and from Hong Kong from Hong Kong University of Science and Technology. Headmaster Dr Peter McLaughlin said 'I am delighted for the boys and teachers involved in achieving these record results and accompanying university and college offers. The majority of the boys have gained their first choice college or university.These results mirror the increasingly upward academic trend that we have seen at ICSE and ISC as well as internally in School examinations. However, The Doon School is far from complacent and we will be continuing to implement the school's development plan with regard to academic and intellectual life for boys and staff alike'.
Learning continues in the summer holidays 2012


The Doon School continues to hone its learning opportunities within its co-curricular programme by utilizing the school holidays. Boys attended summer schools at Stanford and at Hong Kong University, visited the NASA space station in the USA and represented the School at regional Round Square Projects.
More Stunning University Offers for 2012
The School is delighted to announce record university offers this year. Headmaster Dr McLaughlin said, 'the School is delighted to announce these offers. They are a tribute to the hard work and focus of the Class of 2012 as well as the strong and supportive partnership between teachers and parents. The Doon School is also very fortunate in having a dedicated and experienced Careers Department which provides superb advice and personalised guidance to each boy with regard to his interests and strengths. This is an example of team work and leadership at its very best. I am particularly pleased to see a growing breadth in subjects being chosen by the boys. Intellectual interests range from English and Performing Arts to Political Science, International Relations, Economics, Entrepreneurship, Management, Art History and Philosophy, Physics, Architecture, Computer Information Systems and Engineering. I look forward to seeing the offers from India and Singapore later this term.'
As at the end of April 2012 the School is delighted to announce the following superb offers which include:
Canada: McGill, UBC, Toronto and Waterloo
Hong Kong:
HKU with scholarships,
HKUST
UK:
Almost exclusively from the Russell Group: LSE, King's College London,Bath, UCL, St Andrews, Edinburgh, Durham, Exeter, Bristol, Manchester, Warwick.
USA:
Harvard, Cornell, Princeton (with scholarship) UPenn, ( plus the Hunstman Programme) Stanford, Duke, Dartmouth, Williams, (with scholarship), Chicago, Michigan, Vassar, UCB, UCLA, Middlebury, George Town,  Johns Hopkins, Tufts, Wesleyan, Colby, Pomona, Claremont McKenna, Boston, Northwestern, Brandeis, Babson, Drexel and Union.
Please note:
The School will have a full offers list in August 2012 once the US waitlisted boys are in final receipt of their results and boys applying to India and Singapore have received their offers. The final list will then be announced.
 More superb US offers
There has been great success for boys in SC who have applied to North western in the USA. This first class university has reported substantially increased numbers again this year and fewer places than in previous years. 
Careers  Department's  University Tour 2012

It has been a very hectic but highly informative few weeks for member of the Careers Information, Education and Guidance Department at The Doon School. Key message from all past pupils ' Study what you really like'. The School whole heartedly endorses that message. 
India
The team (NPY and PNL) have visited Mumbai, Pune and Bangalore universities. Boys who are currently students there are happy and send good reports back. Latest news: It is getting much more difficult to get a place on a first choice course. The academic requirements are soaring and the gap is closing with colleges in Delhi.  


UK
The team then travelled to the UK and saw top Russell Group universities and their newest recruits York and Durham as well as visiting Cambridge. The team saw new campuses and investment in facilities and staffing. Again, first choices particularly in Science at Imperial and Economics at the LSE, King's and UCL are getting harder to acquire every year. News from the boys in the UK, is that they are loving their courses, particularly those at St Andrews and King's College, London. They are also learning that developing a consistent approach to study is a key to success.

Singapore and Hong Kong
Watch this space for more news!
 Dosco to join ICC Paris, delivers legal presentation 
The school welcomed Abhinav Bhushan, from Tata House,to give a presentation on careers in the law. Abhinav left the school ten years ago and studied law from Columbia Law School and is about to move to Paris as the Deputy Counsel for the International Chambers of Commerce in Paris.
Top Russell Group offers

The Class of 2012 is already in receipt of many offers from top Russell Group Universities in the UK.
Boys from many Houses have already heard from Bath, Cardiff, Durham, St Andrews, Edinburgh, Manchester, Sheffield, Warwick, Exeter and Bristol. UCL and LSE also feature again this year. The School awaits further news this term and congratulations to the boys and the teachers as well as the Careers Department for all their hard work.
Next stop is getting the necessary IB and ISC scores this term.
Scholarships awarded by Hong Kong University
Congratulations to boys who have been offered very generous scholarships to study at one of Asia's top two universities, ranked as such for the last three years.
Boys have been offered scholarships ranging from 1200000 HK dollars to 1800000 HK dollars.

Dosco, the only Indian student to win Huntsman Program 2012
Varun Gupta, a Jaipur House boy from Delhi has been admitted to the extremely selective Huntsman Programme at the University of Pennsylvania, USA. The Huntsman Programme in International Studies and Business earns two degrees - a B.A. in International Studies from the School of Arts and Sciences and a B.S. in Economics from the Wharton School. The Huntsman Program selects about 50 people from across the world out of which only about 15 are international students. Varun is the only Indian national student who has selected for the Huntsman.

Top university offers in wide range of subjects

 Boys have shown a wide a variety of intellectual interests again this year in the courses they have chosen to study at university. Courses include Architecture, English, Business and Marketing, Economics, Physics, Mechanical Engineering,
Civil Engineering and Entrepreneurship, Computer Science, Graphic Arts, Fine Art, Politics and International Relations. Liberal Arts colleges also continue to grow in popularity.
 Outstanding early university and college offers for 2012
The school is celebrating its first ED offers for the US and first UK offers for the class of 2012. ED offers for the US include:Cornell, Princeton, UPenn and the Huntsman Program. There are only fifteen international students world-wide, selected for this programme. Other colleges also include Drexel and Union with very substantial scholarships.In the UK, boys have received offers from Bristol, Warwick, UCL and Surrey and from Hong Kong University.Boys have chosen a wide range of courses including Engineering, Economics, Business Management, Science and Architecture and International Relations. The school looks forward to receiving first class offers from India, Canada and Singapore later in the year. Congratulations to each boy, the staff involved and the support from the parents in this ever competitive Higher Education landscape, at home and abroad.
 Doon hosts Canadian Universities Fair

The Doon School hosted thirteen of Canada's top universities, including McGill and Waterloo, on 26th August.  Boys from B form to SC form attended the presentation about life and study in Canada, as well as talked to the admissions officers about their universities, scholarships and course options. Canada is a popular choice for Doscos and has been for several years. In 2011, six boys have been offered and have accepted places at UBC alone.
US Consular team visits Doon School
Due to the large numbers of boys applying to the US at undergraduate level, the school was visited in the middle of August by a US consular team lead by Naomi Mattos. Ms Mattos, a graduate of William and Mary College, spoke to the boys about three key issues. Boys were told of the need for physical attendance in class, as well as to avoid unauthorised employment and academic failure. If students failed to comply with college regulations then they were likely to be asked to leave the US and face visa restrictions. An unconditional offer to study in the US does not mean a chance to flout the college rules, she told Doscos.
IIT and Oxbridge Success for 2011
 Congratulations to Kushagra Jaiswal from Oberoi House, who left Doon in 2010. Kushagra took a gap year at FIITJEE in Lucknow and has been admitted to IIT Delhi this year.
 
Congratulations are also due to Shikhar Singh from Hyderbad House. He has been admitted to read for an undergraduate degree in History and Politics at Balliol College, University of Oxford. He graduated from St. Stephen's College this year, where he was reading History.
 Visit to the Air Force
A group of our boys have had a wonderful opportunity to see life in the Air Force and to build their awareness of career avenues in the services. Boys heard from fighter pilots who gave them a demonstration of both day and night flying, including sitting in a simulator. The boys also visited the station control room and sat in on a briefing. The pilots staged an air strike and interceptors at work to explain the technical aspect of protecting the air base. The boys returned to Doon completely overwhelmed. One said, 'This was an opportunity of a life-time'. The school plans to continue with such visits and give greater exposure to the boys about the many exciting career opportunities on offer in the services.
Top Canadian University UBC offers ILOT award to Dosco
Milind Pandit, (Jaipur House), who comes from Bangalore, has been offered the very prestigious International Leaders of Tomorrow Award to study at  the University of British Columbia (UBC). The award is a first for The Doon School and is given to the top twenty-five students who have applied to UBC. The award is a very large scholarship for a university education at UBC. Milind is also in receipt of other offers, including an unconditional place at Edinburgh to read Engineering and is studying for his IB. However, he has said that 'UBC was my dream college and the award makes it all financially possible for me to turn my dream into reality'.
School Captain 2010, Arnav Sahu wins Tata Scholarship to Cornell
Arnav Sahu, the School Captain in the DS75 year who made his memorable speech in the presence of the President of India and HRH The King of Bhutan, has won the Tata Scholarship to Ivy League University, Cornell. Arnav, who is one of 2011's toppers is hoping to major in Economics. Arnav was in Jaipur House and lives in Mumbai.
Top universities visit Doon
In Spring and Summer 2011, a wide variety of university admissions tutors visited the school. They included:
• Vice Chancellor of St Andrew's University
• Admissions Tutor from Edinburgh University
• Admissions tutors from Carleton College and Queen's University, Toronto, Canada
• Lord Bilimoria, who spoke about making a successful application to Cambridge
• A representative from Warwick University
• A group of SC boys who visited Delhi to meet Ms Ainsley Parker, Admissions Tutor for Ivy League University of Pennsylvania
• Mrs Namrata Pandey, our careers Counsellor, and Mr Vinay Pande, IB Coordinator, also visited several colleges in Delhi, including St Stephen's and SRCC. More visits to Indian colleges are planned in the near future.
Head of Careers attends Oxford's first International Conference, February 2011
Mrs Pandey, Head of the Careers Information, Education and Guidance Department, was the only representative from India to attend Oxford's first international conference for careers advisers. Lord Patten, the Chief Guest at Founder's Day 2008 and the outgoing Chancellor of Oxford, hosted a cocktail party for all the careers advisers at the conference. The programme featured the opportunity for delegates to observe an admissions interview and one of Oxford's famous tutorials. Mrs Pandey visited other universities on the trip, including King's College, London, Imperial College, the London School of Economics, University College London, Edinburgh and St Andrew's. Doon has received multiple offers this year from virtually all of these colleges and universities, in subjects ranging from History of Art, English, and English and Film Studies, to Engineering, Economics and Business. Doon has also had equally superb offers from the US and Canada and a full report on them will be available when all offers from Singapore and India have been received as well.