Doon Triumphs at Welham Boys' MUN 2015
Posted on : August 19, 2015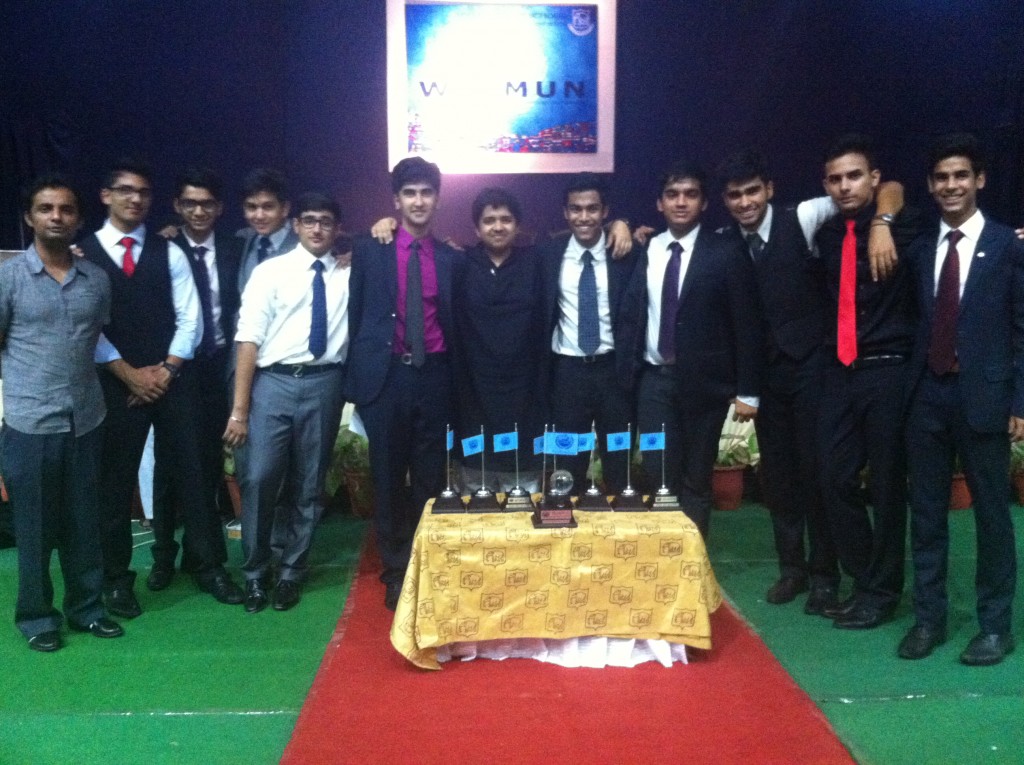 A delegation of even boys participated in the 1st Welham Boys' School Model United Nations Conference. The delegation performed extraordinarily with Doscos winning the Best Delegate Awards in 6 out of 7 committees. The delegation also saw all eleven boys winning awards in their respective committees.
Devansh Agarwal, Nikhil Saraf, Daksh Bhatia, Aditya Bhardwaj, Arth Gupta, Smayan Sahni and Chaitanya Kediyal won the Best Delegate awards in their committees. Ishaan Kapoor and Jaivir Puri won the Most Outstanding Delegate Awards while Kanav Ghai and Saksham Goel won Honourable Mentions in their committees.
The Doon School delegation was also awarded the trophy for the Best Delegation for their dominating performance in the conference.
There were a total of seventeen schools which included:
Sanskriti School, Delhi
Mayo College Girls' School
Hopetown Girls' School
Vidya Devi Jindal School
Pinegrove School
Indian High School, Dubai
Daly College, Indore