Cabinet Ministers join the rise and rise of DSMUN 2013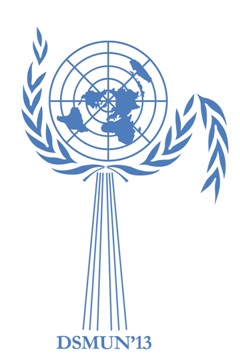 The largest DSMUN was witnessed in school from 16th 19th August. There were forty three schools, six countries and over four hundred delegates produced great debate. The Secretary General was Kunal Kanodia had with RSF organized an intellectually rigorous conference which challenged each delegation. The Chief Guest for the opening ceremony was External Affairs Minister, Mr Salman Khurshid and the closing ceremony saw the appearance of Union Rural Development Minister, Mr Jairman Ramesh.
Winners included:
Pranay Raj Kapoor from Hyderabad House, Yash Upadhyaya from Jaipur House and Pulkit Agarwal from Hyderabad House won the Best Delegate award in UNEP, G20 and SPECPOL committees respectively.