Selection of Speakers for Summer at Doon 2016
Posted on : June 1, 2016
The Doon School is delighted to announce that these are some of the speakers for the programme this year. The Chief Guest is Kalikesh Narayan Singh Deo and has just opened the programme on June 1st 2016.
Ali Fazal
Ali Fazal is an Indian film actor, mostly known for his roles in Bollywood. Fazal got recognition through his role of engineering student "Joy Lobo" in the super-hit movie 3 Idiots. Later, played the lead role in 'Fukrey' and Khamoshiyan. Now he will be seen in two upcoming movies Future 15 and Fan Ali. Fazal, who had a cameo in Paul Walker's last film Fast and Furious 7 seems to have grabbed eyeballs even with his small role. And the actor has now signed up another international project
Ali Fazal was born on October 15, 1986 in Lucknow, Uttar Pradesh, India. He completed his schooling from Doon School, Dehradun. He is an economics graduate from St. Xaviers, Mumbai.
---
Ankur Bahl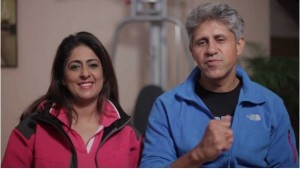 Mountain climber Ankur Bahl (54) is the owner and Director of Globus India Marine Services Pvt. Ltd. ,is an alumnus of Doon School of the 1976 batch.
He along with his wife Sangeeta has scaled five peaks of the world so far .They climbed summit of Mount Kilimanjaro (19,341 ft), the highest peak in Africa, on December 31, 2011; Mount Elbrus (18,500 ft), the highest peak in Europe, on July 18, 2013, Mount Vinson (16,000 ft), the highest peak in Antarctica, on January 18, 2014; Mount McKinley (20,320 ft), the highest peak in North America on June 28, 2014. Ankur scaled Mount Aconcagua (22,347 ft), the highest peak in South America, on December 28, 2014 while Sangeeta, who had a marvellous climb post-knee operation and rehabilitation, climbed the peak on January 23, 2015. They also plan to scale Carstnez Pyramid in 2016 as their seventh summit.
Ankur has summited Mount Everest today ie. 19.5.2016.
---
Kalikesh Narayan Singh Deo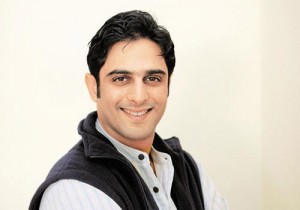 Kalikesh Narayan Singh Deo is a Member of Parliament from Bolangir in Orissa and a leader of the Biju Janata Dal. He hails from the royal family of Bolangir. He spent his initial career working in investment banking and with the energy giant, Enron before being elected to the state legislative assembly in 2004.  He won the election from the Saintala Assembly Constituency and was the youngest member of the House at the time of his election. He is currently a member of the Standing Committee on Petroleum and Natural Gas and was previously member of Committee on Commerce. He initiated the LAMP (Legislative Assistance to MPs) programme where young graduates assist MPs in legislative research work and is currently its convener. His developmental focus remains primarily on livelihood and climate change issues. He was a speaker at the UN Peace Conference in Bangkok and UN HIV AIDS conference in Bali and also led a group of parliamentarians to Nepal to meet the new leadership and further bilateral relations. He attended the Doon School, Dehradun and graduated in Economics from St. Stephen's College, Delhi.