The visiting speakers programme continues
Posted on : November 6, 2013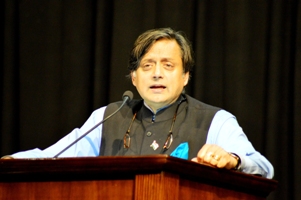 The school welcomed two very different speakers at the end of October 2013. Dr Shashi Tharoor, an ex- diplomat at the UN and currently Minister for Human Resource Development.
Within a wider speech, he spoke to the school about the need for young people to engage in the political process by voting and not registering their opinion.

Entrepreneur Sanjeev Bhikhachandani founder of Naukri.com came to talk to the boys about the need for relevant and useful innovation and the fact that innovation is the core of any successful business, together with not wasting money.