Young Entrepreneurs' Conference
Posted on : October 10, 2017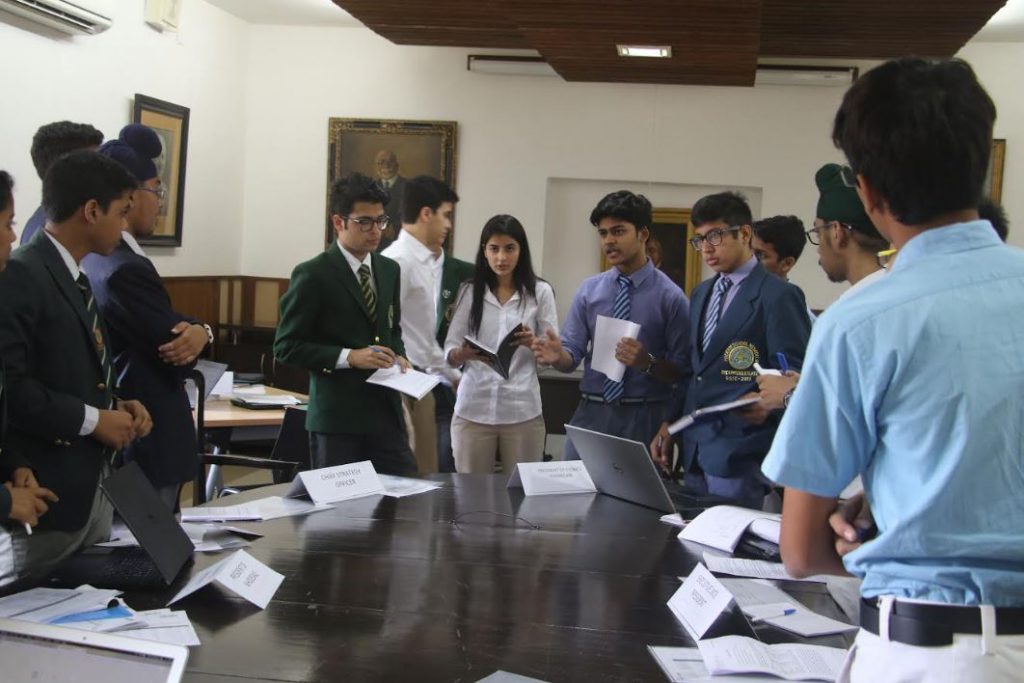 The 5th Young Entrepreneurs' Conference was hosted by The Doon School on the 9th of October 2017. Nine schools and 32 participants took part in the conference. The schools participating were The Doon School, The Shri Ram School Moulsari, Modern School, Delhi, Mayo College, Ajmer, Strawberry Fields High School, Chandigarh, Wynberg Allen School, Sela Qui International School, Welham Boys School and DPS Jalandhar. The conference comprised a board meeting simulation, a problem-solving competition and finally, a pitching competition. The judges for the pitching competition were Mr. Sanil Sachar, Mr. Pratham Mittal and Mr. Dalip Singh Kang.
Mr. Sanil Sachar is an entrepreneur and author. Mr​. ​Pratham Mittal is a Wharton Graduate and a Doon School alumnus. Mr. Dalip Singh Kang is the CEO of his company and an entrepreneur. Mr. Kang is also a Doon School alumnus.
The Doon School emerged victorious in the Effective Problem Solving Competition while DPS Jalandhar won the pitching competition. The overall runner-up for the conference was Strawberry Fields High School and the overall winner for the conference was Modern School, Delhi. The Conference was a ​resounding ​success​ and enjoyed by both the participants and the audience.​