Success at HKU Residential
Posted on : October 20, 2014
Success for Doscos at Hong Kong University's Engineering Summer Residential Programme for the Elite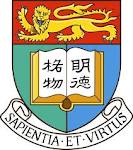 The engineering summer residential programme was a 5-day event designed for high-calibre students from Hong Kong, Mainland China and all over the world who wished to explore the field of engineering and understand the various engineering disciplines in a fun and challenging yet supportive environment. Students met world-renowned HKU professors, and got to know other talented students from across the globe, and acquire knowledge on the latest engineering research and innovations. Through insightful lectures, seminars and interesting laboratory exercises and hands-on projects, students explored the world of engineering that would enrich their summer life academically.
The school was invited to nominate 2 top-performing Grade 10/Grade 11 students to join "Engineering Summer Camp for the Elite". HKU offered 4 scholarships to students especially from India to join this camp. This scholarship covered airfare (up to HK $3,000), accommodation and programme fee which was HK$4,600 including accommodation. The Doon School provided half of the students from India for this exciting opportunity.
The school nominated Sidharth Pahuja from Oberoi House and Smrithi Nair from Kashmir House after which HKU arranged Skype interviews with the nominated candidates. Both the students were offered scholarships to attend the programme. Smrithi Nair was the youngest participant and was awarded the winner of the Project competition – Development and Evaluation of a Simulation Model of an Airport Terminal.